Dandino Garcia sharing his journey of establishing Dandino's Arepas Cafe during the pandemic as his wife Luciana Hasenauer holds their daughter Helena, at the Boulevard Mall in Las Vegas on Tuesday, Feb. 16, 2021. (Jeff Scheid/The Nevada Independent)
Nevada Reinvented: With shows dark, dancer, trapeze artist find new hope in coffee and arepas
February 24th, 2021 - 2:00am
Many Nevadans have had to reinvent themselves to make it through the pandemic, changing their career paths at a time of uncertainty. The Nevada Independent is sharing stories of people who are trying something new.
If you are a Nevada business owner or worker whose job has been upended by coronavirus, we would love to feature your story. Send an email to [email protected] for consideration.
***
Dandino Garcia, a third-generation trapeze artist from Venezuela, and his wife Luciana Hasenauer, a third-generation jazz, ballet and salsa dancer from Argentina, combined their love for coffee and homemade food and became entrepreneurs during the pandemic.
The "coffeeholic" couple started the process of establishing Dandino's Arepas Cafe in Las Vegas in August 2019 while still traveling and performing in shows around the world. But a wave of uncertainty crashed over them in March 2020, just after they returned home from performing at Festival International du Cirque de Monte Carlo, in Monaco.
The COVID-19 pandemic caused entire industries to pause, including events, shows and performances. The couple's planned show tour for the year was canceled. Garcia contemplated construction, gardening or handyman jobs, but realized his knowledge and skills were insufficient. The cafe became their best chance to make a living until shows return.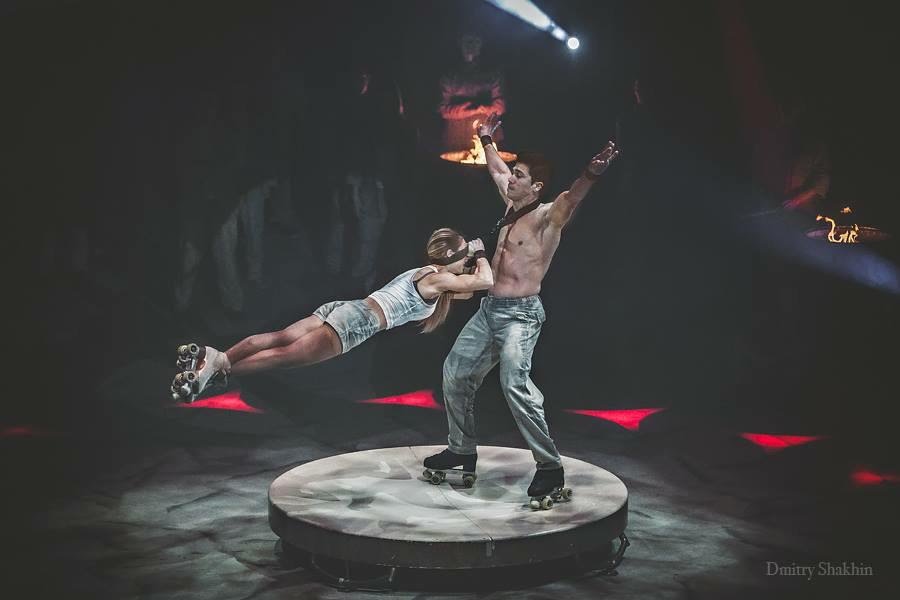 "This is my only hope for my family, so we put all of our effort to make it run somehow," Garcia said. "Because we moved all over, all the time, for shows, that sensation of 'What's going to happen? What are we gonna do?' is not in us. It's more like, 'Okay, we have to do this' – we find solutions, not problems."
The cafe is located in the Boulevard Mall's El Mercado, "The Market," an area specifically for authentic international shops and restaurants. El Mercado was meant to open in July, but the debut was postponed until November.
Dandino's coffee, empanadas, arepas and its specialty dish, "llanera," which combines the Venezuelan arepa, Argentinian chimichurri and Brazilian picanha, have been successful, Garcia said. So far the cafe has been profitable, but the couple said they "aren't going to be millionaires this year."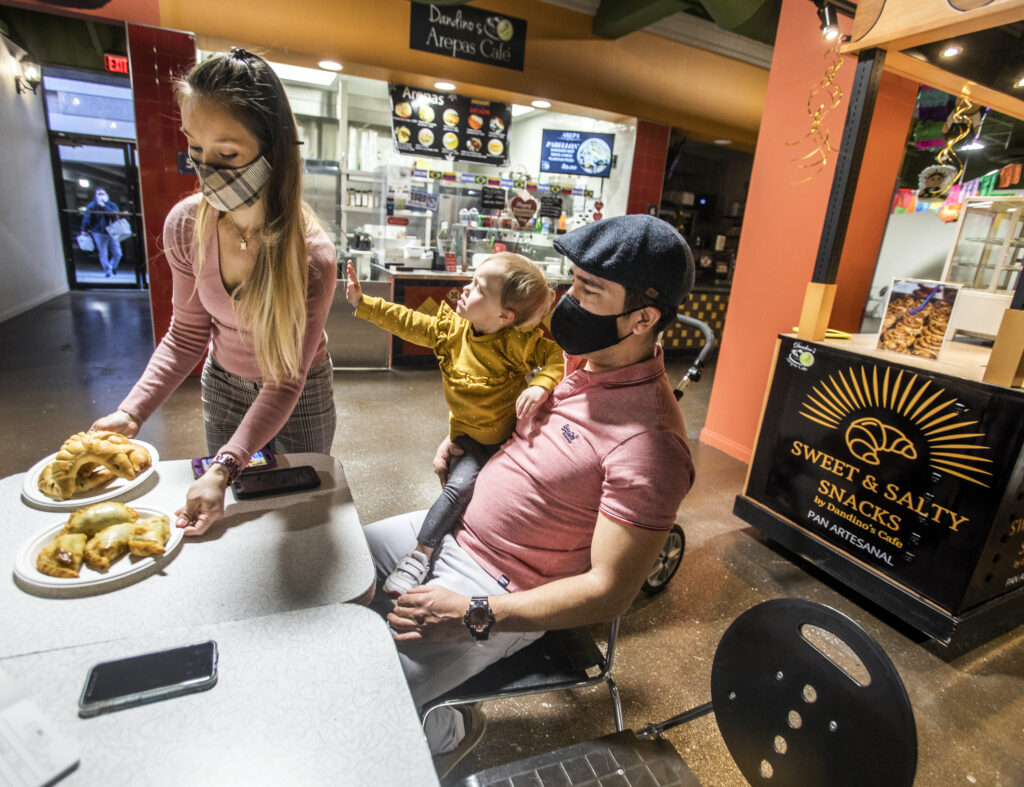 They have faced plenty of uncertainties as new business owners — questions about whether enough people would like their food, concerns with slow mall traffic and no guarantees that an investment of about $25,000 into the cafe and imported ingredients would pay off.
Because Dandino's just opened in November, it has not yet received any financial assistance for small businesses from local or federal sources. The state's Pandemic Emergency Technical Support (PETS) grant supported by federal COVID relief dollars requires establishments to have been operating before March 2020.
The challenges have not stopped them. They pride themselves on doing things with full determination and with a "paso firme" — a "steady step" in Spanish.
They also have taken advantage of order and delivery service DoorDash to reach a wider range of customers outside of the mall. 
"It's incredible what we're capable of to keep moving forward, to keep trying, because we aren't cooks, we aren't baristas, but we chased our dream," Hasenauer said in Spanish. "We liked this project a lot because it is part of the dream we've had since we practically met, to have a cafe."
But this cafe is just the tip of the iceberg. During his travels, Garcia has experienced coffee cultures in various countries including Italy, Germany and France. He hopes to incorporate the lively atmosphere of European coffee shops into his own. 
"One day I want to make the dream complete. This is half of the dream," Garcia said. "My dream is to have a bar cafeteria with tables where people come to buy a coffee to enjoy and connect with people."
As entertainment venues slowly reopen, the couple would like to go back to performing, but Garcia says it will likely take some time for companies to recruit them for shows. Garcia said they miss being on stage. Over the years, Garcia and Hasenauer have been part of Cirque Le Noir in Reno, Ringling Brothers' tours and the Big Apple Circus in New York.
"Arts — it's not just a job for us, it's something that goes through our venas [our veins], so it's passion and joy every single minute that we perform," Garcia said. "And the cafe is our dream for after our bodies say 'stop.'"
Comment Policy (updated 4/20/2021): Please keep your comments civil. We reserve the right to delete comments or ban users who engage in personal attacks, use an excess of profanity, make verifiably false statements or are otherwise nasty. Comments that contain links must be approved by admin.