An audio version of this installment of "The Callback" originally appeared on an episode of the IndyMatters podcast.
***
Ananda Bena-Weber, a ballerina based in Reno, offers a simple reason for why the arts industry and performing arts, in particular, were financially crushed by the pandemic. 
Those cancellations came as the state dealt with the shutdown of nonessential businesses, capacity limits on public and private gatherings and requirements for six feet of social distancing. Amidst the safety restrictions, the Entertainment Capital of the World went dark, with a shuttered arts industry contributing to record-breaking unemployment in Southern Nevada.
The Smith Center in Las Vegas turned out the lights for months, canceling or postponing hundreds of performances. The Life is Beautiful music festival that attracted more than 100,000 attendees in 2019 was canceled. Cirque du Soleil dancers were left with no work. Museums and art galleries were forced to scale back or shut down.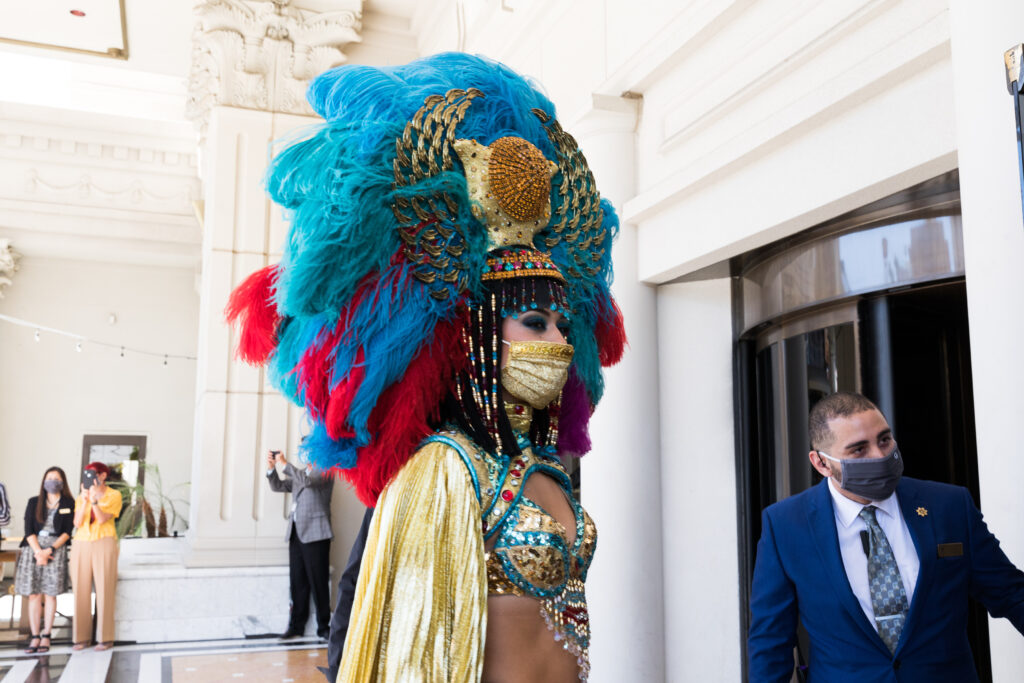 An analysis from the National Endowment for the Arts, a federal agency that supports artists, found that from the third quarter of 2019 to the third quarter of 2020, the number of employed artists declined by nearly a quarter of a million people. In that same time period, the unemployment rate for musicians skyrocketed from 1.1 percent to 27.1 percent.
Tracey Oliver saw the devastation firsthand. She serves as the executive director for the Sierra Arts Foundation, a nonprofit based out of Reno focused on bringing the voices of the creative community together through programs including artist grants and youth arts initiatives.
"We received a lot of notices [that] there was no rent money, there's no food money," Oliver said. "I personally know of artists that ended up living in their cars."
Many artists turned to other work, said Bena-Weber, who is connected with the arts community in Northern Nevada in her roles as a principal dancer and the associate art director for the Sierra Nevada Ballet, a professional company based in Reno that also trains students through its ballet academy.
"March 17 last year, they have not worked a single day at their usual job since then," Bena-Weber said. "They're doing things like driving Uber and delivering for FedEx … That kind of thing is really heartbreaking."
On top of the financial struggles of the individual artists, the places that showcase their work have had to make significant adjustments.
Oliver said that Sierra Arts' art galleries in downtown Reno and Sparks had to scale back by limiting the number of staff and guests allowed in the buildings. But she felt it was important to keep the spaces open in order to provide a pleasant place to visit during the pandemic.
"We felt strongly, being that we have a location downtown in both Reno and Sparks, that we wanted to keep our doors open and our lights on as much as we could just keep those areas vibrant and safe," she said.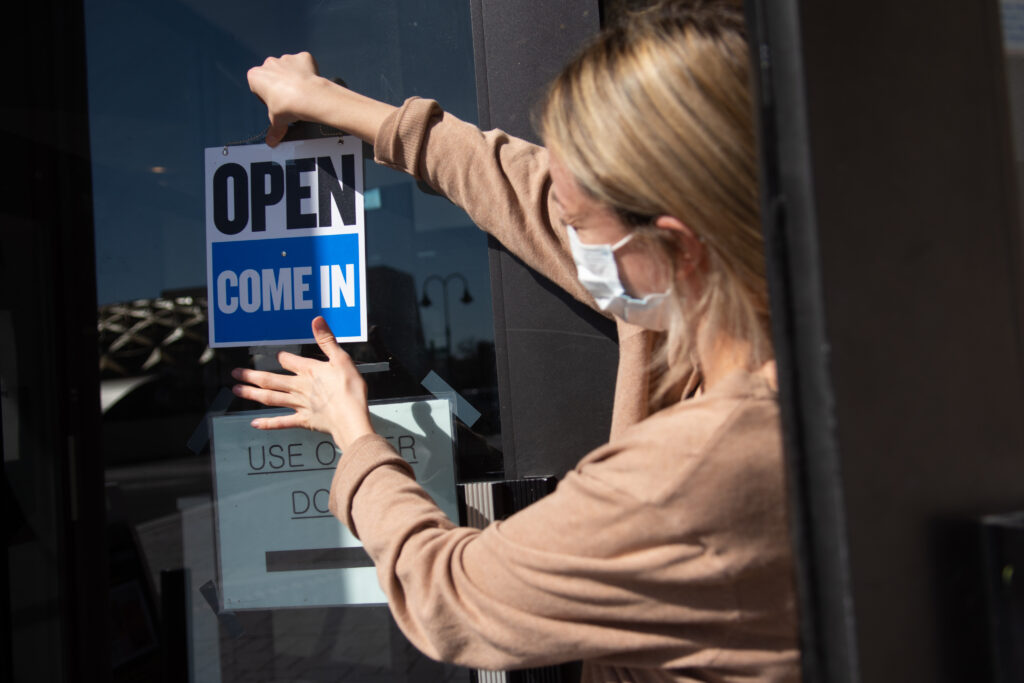 But remaining open was not a possibility for every venue. The state limited gatherings to as few as 10 people at points during the pandemic, and now, venues are limited to 50 percent capacity. Though the state is expected to return to 100 percent capacity by June 1, the existing limits make it difficult to earn enough money to justify staying open.
"People are always gonna want to come back. The issue is usually the [return on investment] for the producer," said Sarah O'Connell, the founding director of Eat More Art Vegas, an online platform that allows artists in Southern Nevada to promote their art and connect with other artists. "Why is Broadway closed? Not because you can't socially distance in a Broadway house — you can have a very small audience, but how much would that cost you?"
Through all of the struggles, a limited amount of federal relief funding has been available, most notably through the CARES Act. The state has received $4.7 million to date in federal relief funds directed to the Arts & Culture sector, and local jurisdictions have also allocated relief funds for artists.
In Reno, those funds went through Sierra Arts. Oliver said that the organization distributed about $180,000 in grants of up to $1,000 per artist.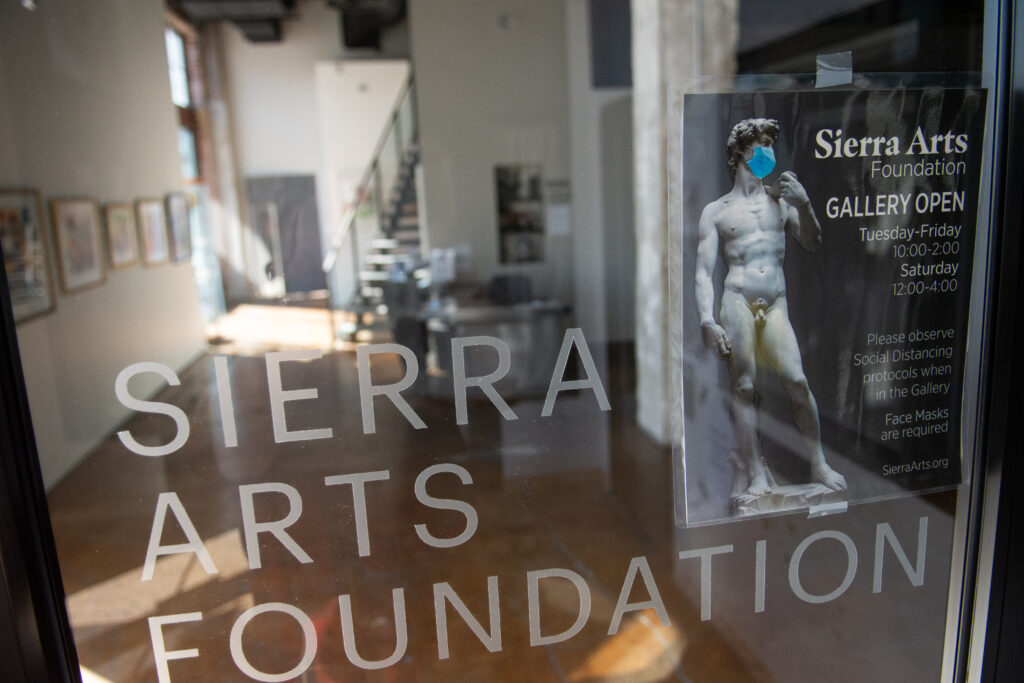 "Every possible scenario that you can think of was happening to artists at that time — loss of livelihood, loss of homes, real fear of not being able to put food on the table," she said. "It happened to our artists, they're our neighbors and our friends, and it was absolutely Sierra Arts Foundation's commitment to assist."
For advocates, such as O'Connell, those losses underscored the need for the public to view the arts as a vital part of the economy.
"This is an economic sector. It's 5 percent of the state's GDP," O'Connell said. "We want people making policy to actually understand what we do, so they… can leverage our effort, as opposed to actually accidentally cutting us off, right as we're trying to come back."
The challenges of the last year have also spurred a renewed sense of community among artists, Oliver says.
"What I've learned is that we have the ability to rally around one another," she said. "It was really a moment of reflection on how really connected the arts and culture community is and the extent that each of us was willing to go to make sure that the others survived."
Bena-Weber has also recognized the need for artists to adjust their work to help others, especially young people, to understand their experiences and emotions.
"I created a show that sort of dealt with some of the things that the kids have been telling me," Bena-Weber said. "One of my characters who was the host of the show told the kids basically that she has a learning disability, and so it's hard for her to learn on Zoom… She had a little teddy bear with her, they were talking about how they cope with Zoom."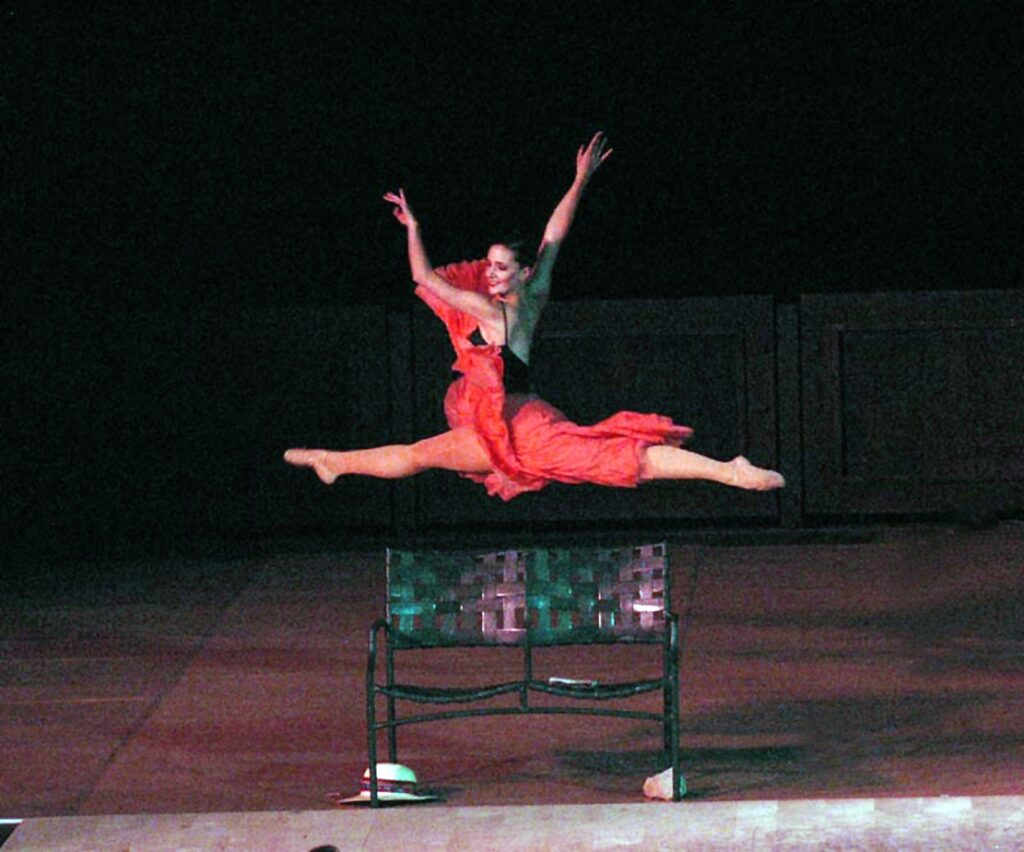 The arts and entertainment industry is a lifeline for Nevada when it comes to attracting tourists, fueling jobs and helping establish the cultural footprint of the state. That industry is starting to come back after more than a year of being stifled, and artists are starting to express optimism about the future.
Oliver said she has already seen a greater appreciation for the arts in the past year, as people have recognized that certain activities, such as crafting or playing an instrument, can be soothing and can enable people to stay connected with one another. And Bena-Weber thinks all the negativity of the past year will be followed by a greater desire for art, as more people experience life outside of their homes once again.
"I've been feeling actually that craving for a richer day to day life," Bena-Weber said. "I feel very optimistic that everything that's created, whether it's chefs getting back in the kitchen or bands getting back in the studio or dance clubs opening … everything is going to be tastier and groovier and more magical."
***
Listen to the full audio version below or on our podcast page.